About Jack Stout
Jack L. Stout is known in the EMS industry as the Father of High-Performance EMS and System Status Management.  Jack's concepts were developed in the 1980's as an answer to fix failing EMS systems that were expensive, unreliable and didn't meet EMS's prime directive of:
"Provide each critical patient the best possible chance of survival without disability or medical complication, given the current state-of-the-art of prehospital care technology"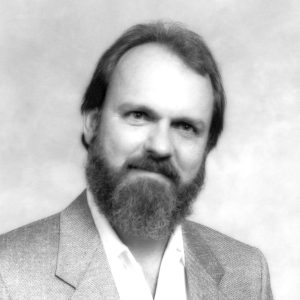 An economist by trade, Jack found that applying the science, concepts, economics and techniques used in manufacturing to a service industry produced an unprecedented ability to provide high quality, highly reliable EMS systems that could also afford to provide the best prehospital medicine available.
Jack Stout made his first mark on EMS with a series of writings in the Journal of Emergency Medical Services (JEMS) entitled The Public Utility Model in which he laid out his observations of a new concept in pre-hospital care system management. The Public Utility Model was conceived
through a theoretical analysis of the system of pre-hospital care delivery by a team at the University of Oklahoma under the leadership of Stout.  This study and the resulting reports would shape Stout's career and ultimately help guide system development across the county. But it was, and continues to be, radical thinking, and as we move towards community centric care, Jack's vision for EMS systems are an ever guiding light for industry leaders today.
Jack died in the midst of COVID in 2020.  His memorial service was held at Pinnacle 2022.  Todd Stout, Jack's son and founder of FirstWatch, said his father is remembered by so many as an important mentor to them.  "The Fellowship is a way to continue his legacy and give back to the EMS profession," he said.